On the first day of July 2020 I made my first visit to Stanmer Great Wood a local nature reserve which includes the village of Stanmer, Stanmer Park and Stanmer House. I painted on site through July and August in woods that features beech trees and bluebell woods in an area that has been settled since the Bronze Age. The local woods were in full use during the pandemic offering extensive pathways for serious walkers and demanding trails for cyclists. I could hear animated conversation between groups of friends and families with kids playing along footpaths with dogs barking or being called as professional handlers exercised beloved pets.
Began painting between Upper Lodge and Pudding Bag Wood near Bronze Age burial mounds.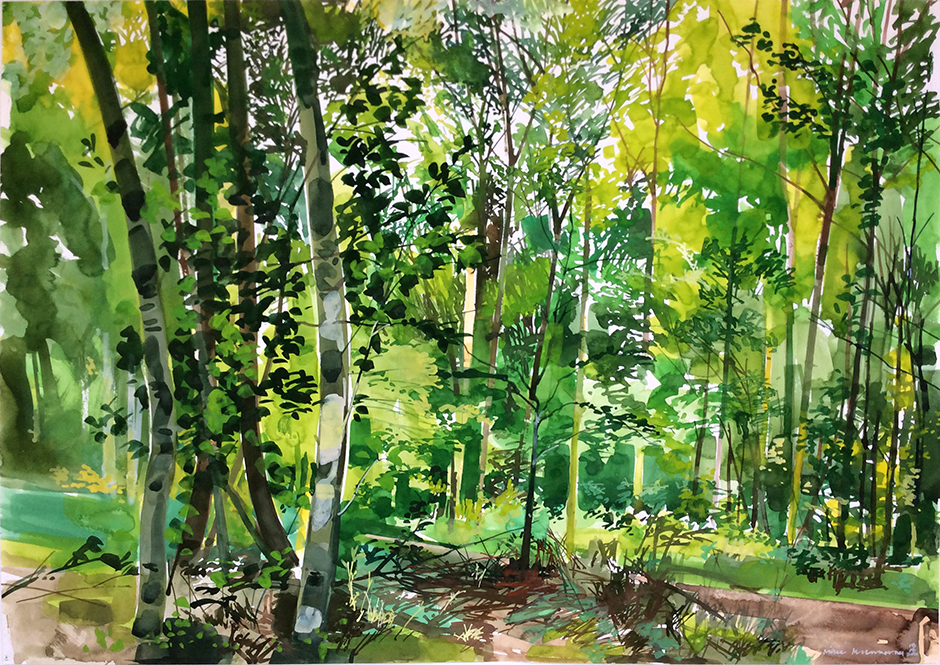 Moving along the tarmac road from Upper Lodge that leads to Stanmer village. I settled at the edgeof the wood to paint an entrance gate into patchway field. The day was warm with sunny intervals. I made two on-site visits to complete the picture over six hours.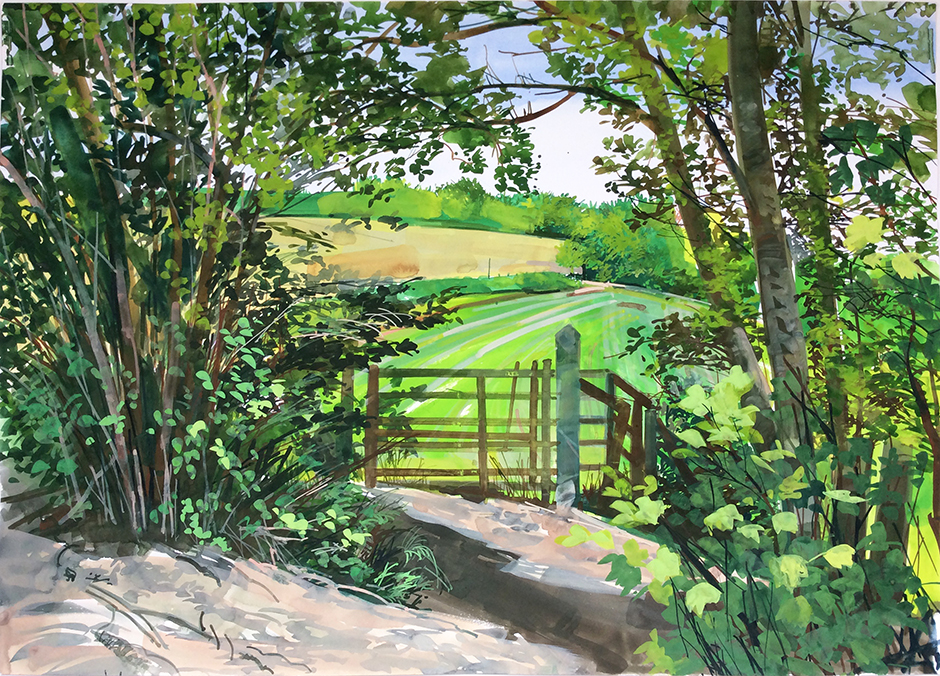 I continued along the edge of the woods to paint this view of patchway field.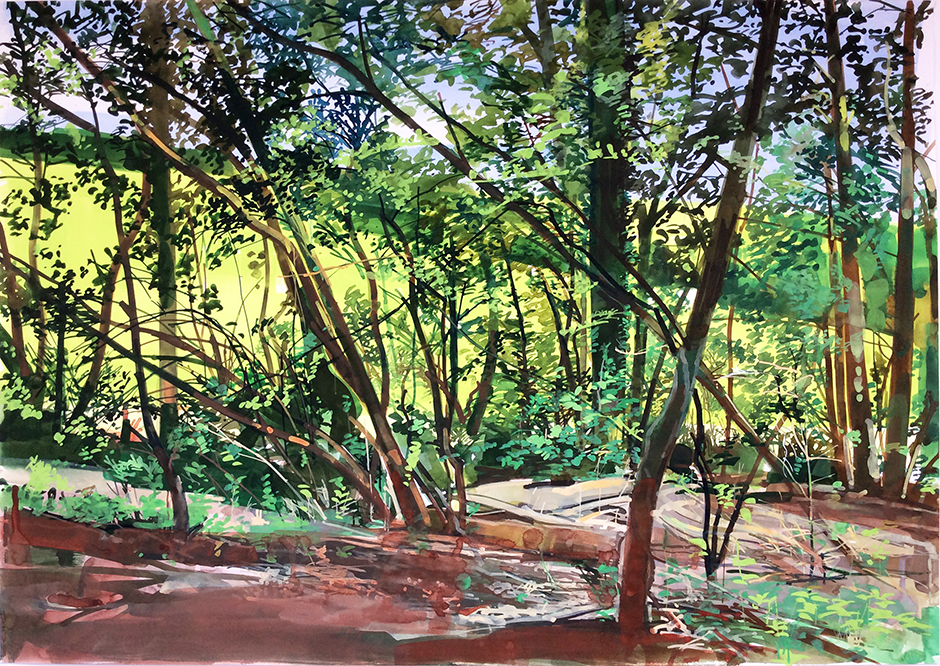 A study made at the junction of a woodland path and the tarmac road to Stanmer village.
Sometimes I question the idea of a finished picture, thinking about how far to proceed. I decided to take this painting further and returned to the same spot the following day on the edge of pathway field to establish some idea of a completed description.
Completed description? of woodland edge looking into pathway field.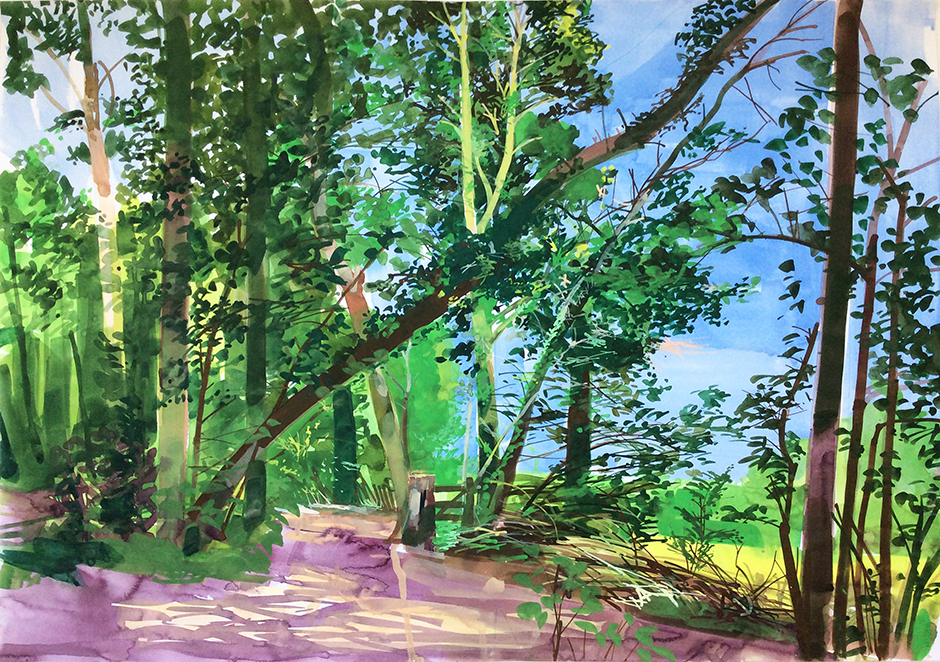 View into a Stanmer Wood clearing
Back to Ditchling Beacon to describe a chalk path and view looking towards the North Downs on the horizon.