Trees and Woodland Paths
Each A2 gouache sketch was painted on-site and completed, more or less, in three hours. The pictures develop abstract brush marks into factual descriptions. They are physical and personal and a primary example of improvised making with the risk of failure.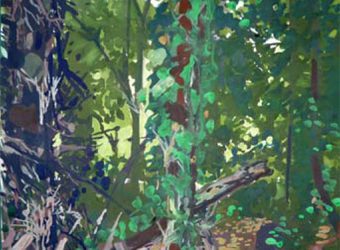 W4 Chiswick Park 16.10.09 12°C. Overcast sky with gusts of wind. Rain threatening. Gouache 594mm...